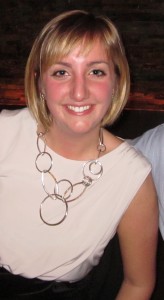 Meghan Keneally is a journalist based in Manhattan. She reports full time for MailOnline, the website of The Daily Mail which was recently ranked as the world's most widely read online newspaper site.
She recently received her  Master's degree at Columbia University's Graduate School of Journalism and has held internships at The New York Observer, The Washington Post and The Sunday Times of London. In the summer following the completion of her Master's degree, she wrote for The Local East Village, a hyper-local New York Times blog based in the heart of downtown Manhattan.
A graduate of Georgetown University, she has studied at the University of Marc Bloch in Strasbourg, France. Born in the suburbs of New York, she moved to London, England and has lived abroad for the past 12 years. She a passionate traveler, and has visited 37 different countries.
When she isn't obsessively tracking political campaigns or visiting new places, she continues her perpetual search for her new favorite restaurant. She is currently based in Manhattan.